The quality of the mold surface has a great influence on the service life of the mold and the appearance quality of the workpiece. Therefore, before the mold is used, it is also the final stage of mold manufacturing, usually grinding and polishing to improve the surface quality of the mold........
However, it should be pointed out that the practice of the past 30 years proves that although the flexible manufacturing production mode has greatly promoted the development of the manufacturing industry, its actual effect is far from the expectations of people due to various factors.
<.......
Zhongwang CAD2009 has been officially launched recently. In the past, I have successively published the three new functions of Zhongwang CAD2009's printing, graphic search and positioning and electronic transmission, which have won the enthusiasm of many friends who love domestic software.
.......
Combining examples from UCS coordinate system, solid layer, multi-viewport, and entity editing to generate 3D solids from 2D graphics, the 3D solid modeling is studied and studied to improve the efficiency of 3D solid modeling.
With the rapid development of computer technology, 3D CAD .......
Abstract: A heavy-duty high-precision rotary tip with double-row cylindrical roller bearings has been developed. The coaxiality of the tip relative to the tail cone is ≤0.005mm, and the radial taper of the tip cone is ≤0.003mm, which solves the .......
Surface Treatment:
Brushed
.......
When the tool industry of developed countries experienced this great change, it was at the beginning of China's reform and opening up. Some information has also been transmitted to the country. For example, a well-known German tool company that produces standard knives and special eq.......
Table 3 Comparison of the number of punching of the mold with reasonable sharpening and without sharpening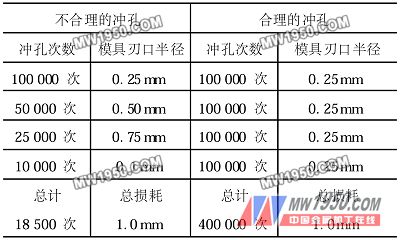 2. Correct use and maintenance of the mold
<
.......
In the planning of the workpiece processing route, attention should be paid to the arrangement of the processing sequence, the structure of the parts and the condition of the blank, as well as the positioning, installation and clamping. There are mainly the following principles:
.......