HC Plastics News: Ineos Styrolution will showcase modified styrene-acrylonitrile (SAN) based substrates and glass fiber reinforced materials at the 23rd China International Composites Industry and Technology Expo (September 6th to 8th, 2017) in Shanghai, China. A new generation of thermoplastic composite sheet StyLight.

According to reports, the new composite material combines structural rigidity with surface aesthetics, opening up a way for the automotive industry to address structural and aesthetic needs with a single material. The thermoplastic composite sheet is thermoformed, injection molded and decorated in only one processing step. At the same time, the styrene copolymer matrix has a low shrinkage rate in the solidification stage, which significantly reduces the surface roughness and "waviness" to obtain an excellent surface quality.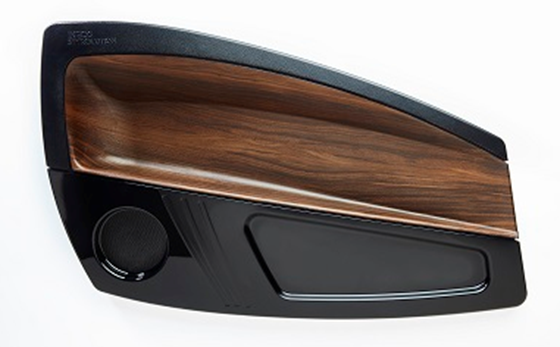 A new generation of thermoplastic composite sheet Sty Light for automotive parts

In addition, the thickness of the new material is reduced by 50 to 70% and the weight is reduced by 40 to 50% per square meter as compared with the injection molded part. Due to its characteristics, StyLight is specifically designed for semi-structural applications in automotive interiors, including seat modules, lower consoles, instrument panels and tailgate modules.

Traditional cars are usually made up of frames or structural components. StyLight offers users a certain aesthetic value, as well as excellent mechanical properties, including stiffness, strength and impact strength. It is reported to be comparable to the most advanced polyamide (PA) 6 or polypropylene (PP) based thermoplastic composites on the market today.

Ineos Styrolution works with Austrian engineering company KTM Technology to propose and develop innovative design concepts for a wide range of applications.

Car door module: The door consists of three functions, the externally visible surface is usually a painted metal, the invisible semi-structural parts support all the electronics and mechatronics of the door module, and the cockpit is isolated from the water, and the interior can be Look at the surface. Styrolution has developed a concept that combines invisible semi-structural features with visible interiors.

Automotive center console: This application surface is very demanding, supports electronics and provides local structural rigidity. In addition, the space available in the console is very tight. It should leave enough space for the harness and storage. High surface quality thin walls offer the potential for versatile integration.

Automotive Lift Doors: Long glass fiber reinforced PP to sheet molding compound (SMC) composites have been used for a long time. Traditionally, the inner visible surface covers the structural frame, and attempts have been made to overmould the thermoplastic composite retainer with injection molded GFPP, but this adds cost and weight. Here StyLight provides a potential integrated solution.

Body panels for trucks or tractors: Replacing the thick SMC panels currently in the field can significantly reduce weight. Dimensional stability, Class A surface quality, wind resistance and resistance to vibration are very demanding applications. These panels also integrate features such as headlights or hoods. Accordingly, StyLight once again provided a lightweight solution.

Editor in charge: Wang Ning 12
Replacement Steel Frame Shale Shaker Screen for NOV Brandt D285P
SJ-Brandt D285P Shaker Screen is a popular type steel frame shale shaker screen for solid control equipment. The framework is made of high strength square steel tube or flat steel plate through welding process, finished with extra strengthening supporting tendons. Stainless steel 304 or 316 wire mesh cloth can be combined with the metal plate and frame or directly bonded on the frame. All screens were repairable with special rubber plug when screen surface damaged.




Technical Parameter
Mesh Material: stainless steel 304/316/316 L.
Frame Material: Q235 steel.
Screen Type: XL, XR.
API RP 13C Designation: API 20 – API 325.
Color: green.
Package: packed in paper carton, shipped by wooden case.






Adaptable Shale Shaker Model

SJ-Brandt D285P shaker screen are used as the substitute screen for
NOV Swaco D380 shaker
NOV Brandt D285P shaker
Competitive Advantage
Steel tubular frame with strengthening supporting tendons.
SS 304/316 wire mesh cloth does not rust or delaminate.
Resistant to fluids that shorten steel frame screen life.
Manufactured according to the API RP 13C (ISO 13501).
Scientific & reasonable cost control system for competitive price.
Adequate inventory in the shortest time to meet customers' demand.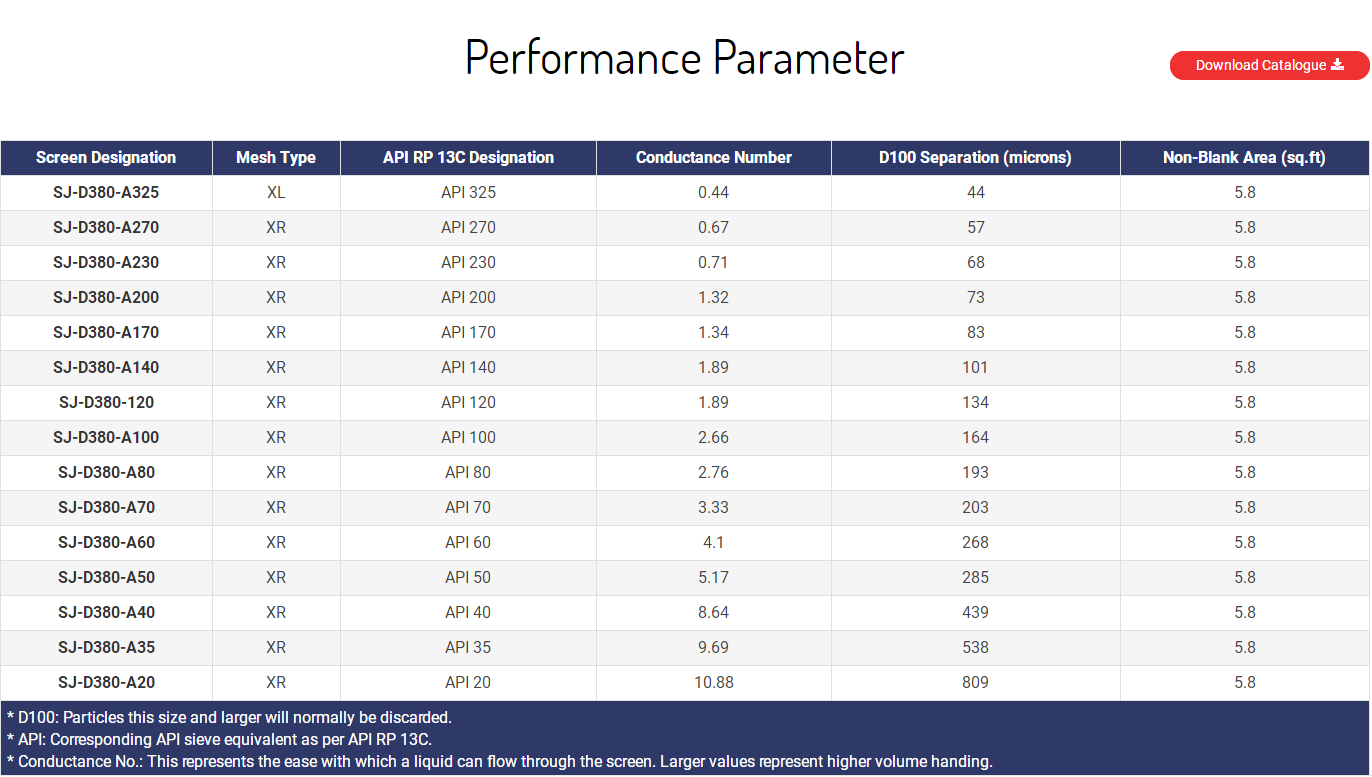 Remarks:

NOV Brandt, D285P are mark of Varco I/P, Inc.

ShengJia only produces the replacement screens but not original from Brandt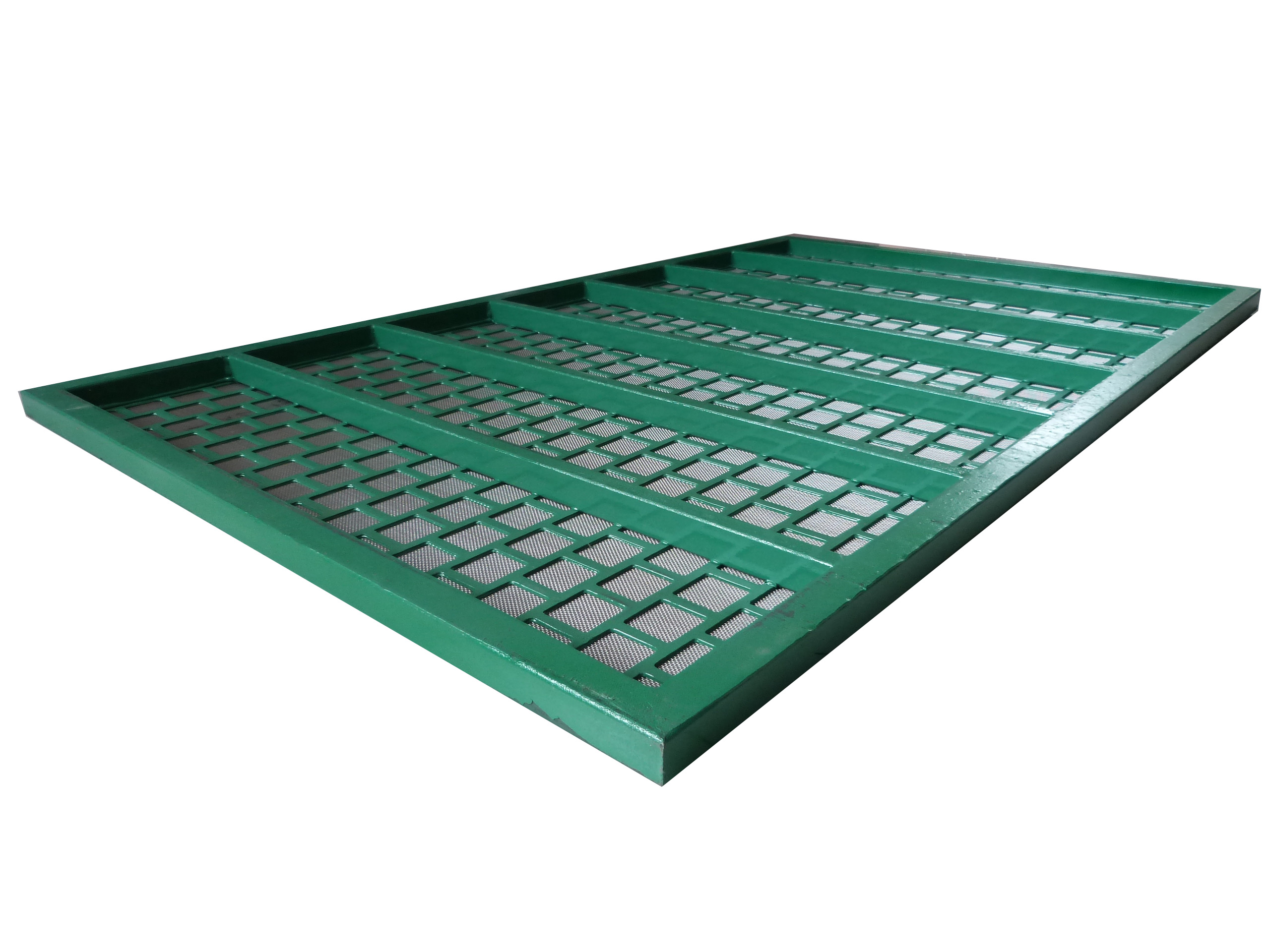 Brandt D285P Shaker Screen

Brandt D285P Shaker Screen,Brandt D285P Shale Shaker Screen,Brandt D285P Oil Shale Shaker Screen,Vibrating Screen

Anping Shengjia Hardware Mesh Co.,ltd , https://www.oilshakerscreen.com