Customised: Yes

Purity: More Than 95%

Size: 20cc 30cc 50cc 100cc 200cc

Color: White

Effective: Used for Food Oxygen Absorber for Dried Fruit for

Trademark: Taikong

Transport Package: Carton

Specification: weight: 0.5-1000g, customised

Origin: Jiangsu, China (Mainland)

food deoxidizer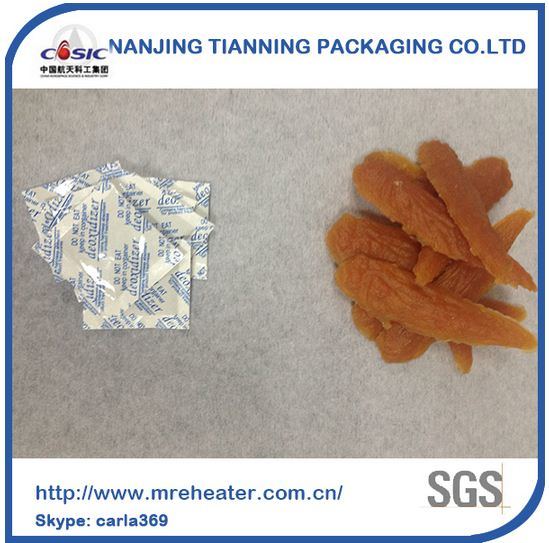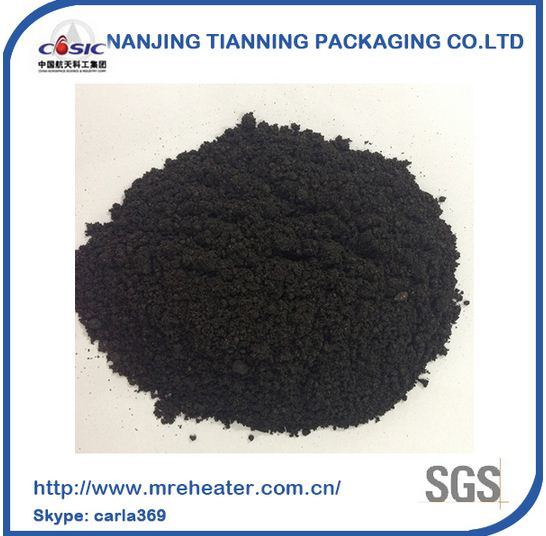 2. Product description of food storage food deoxidizer

Usage:
Coating Auxiliary Agents,Electronics Chemicals,Leather Auxiliary Agents,Paper Chemicals,Petroleum Additives,Plastic Auxiliary Agents,Rubber Auxiliary Agents,Surfactants,Textile Auxiliary Agents,Water Treatment Chemicals,food industry

Product name: Oxygen Scavenger / Oxygen Absorber Deoxidant / Deoxidizer

Food Preservative / natural preservative 

Antiseptic

Deoxidizer; Deoxidant; Oxygen Scavenger

 Specifications:

1. Oxygen absorber can control aerobic microbial and bacteria growth by eliminating Oxygen contains inside packaging,

2. This oxygen absorber for dried fruit can decrease the oxygen in the air in the hermetic package to below 0.1% or less within 24 hours, thus achieve the goal of mildew proofing, vermin proofing and oxidation resistance. So that can extend self life of the product.

3. Oxygen Absorber is safe to use, non-toxic and odorless. Keep freshness and taste of food when used with proper packaging and sealing.

 

Applications:

Food: cake, moon cake, battercake, pastry, etc.

Pet food: cat food, dog food, fish food, etc.
Animal products: beef jerky, pork breast, bacon, ham, dried duck, etc.
Roasted seeds and nuts: sunflower seeds, melon seeds, peanuts, pine nuts, pistachio, hazelnut, walnut, etc.
Dried fruits and vegetables: rice, millet, peanut, seeds, etc.
Fried foods: fried potato slices, fried green beans, etc.
Seafood: peeled shrimp, dried fish, roasted fillet, squid thread, etc.
Herbal medicines: ginseng, biological medicine, various health medicines.

Others: tea, tobacco, documents, paintings, electronics, equipment.
| | | | | | |
| --- | --- | --- | --- | --- | --- |
| Item | Name of Product | Specification | Size cm | Net Weight  | Pieces per carton |
| 1 | Deoxidizer | 50cc | 3.5*4 | 1.7g | 7500 |
| 2 | Deoxidizer | 100cc | 3.5*4 | 2.5g | 5000 |
| 3 | Deoxidizer | 200cc | 3.5*4.5 | 4.6g | 3000 |
| 4 | Deoxidizer | 300cc | 5*7.5 | 7g | 2100 |
| 5 | Deoxidizer | 500cc | 6.5*8 | 11g | 1400 |
| 6 | Deoxidizer | 1000cc | 6.5*10 | 20g | 800 |
3.  More products for you to choose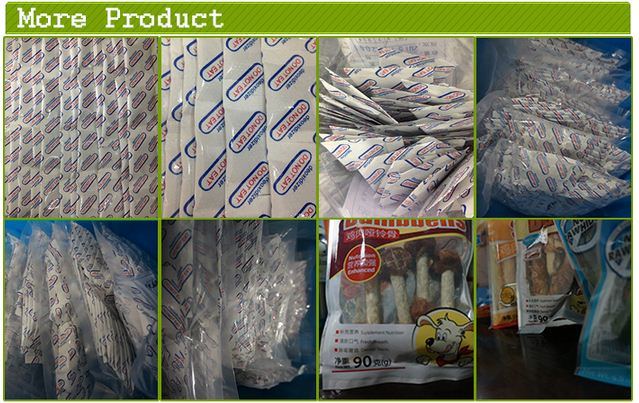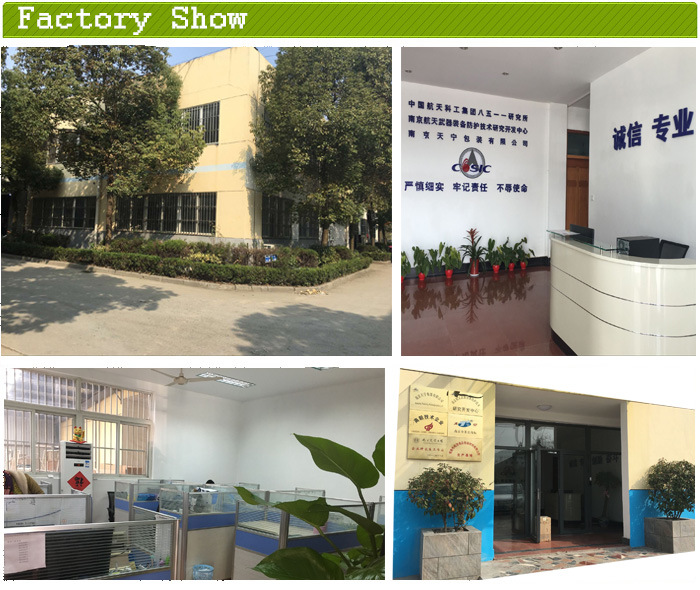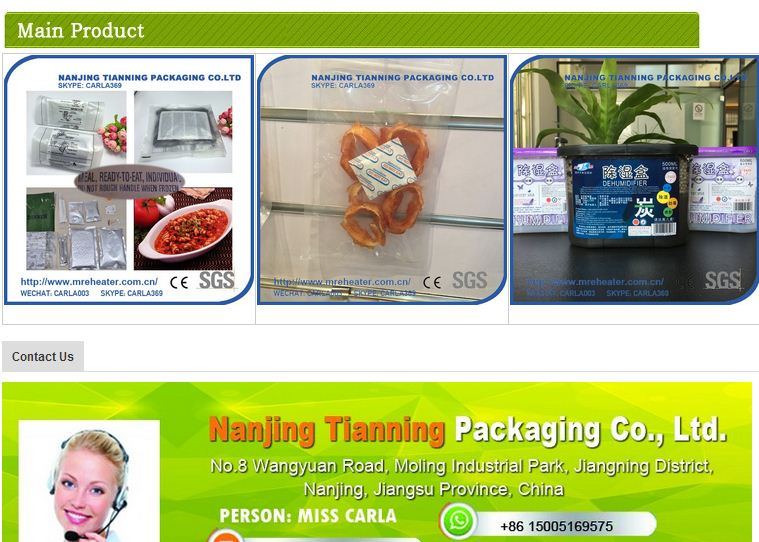 PCM Home Appliance Color-Coated Sheet




PCM Home Appliance Color-Coated Sheet is prepainted steel sheets, it not only meet the requirements of the environment and service life of household appliances, but also has good forming and processability, and can meet the requirements of high-speed and precision processing equipment. It can be used in manufacture for refrigerator side panels and back Panels, washing machine cabinets, water heater outer tubs and microwave oven shells and other household appliances decoration.China Construction Pcm Board,Pcm Color-Coated Sheet,Steel Pcm Board,Pcm For Home Appliance, we offered that you can trust. Welcome to do business with us.




Construction Pcm Board,Pcm Color-Coated Sheet,Steel Pcm Board,Pcm For Home Appliance

Shandong Wofeng New Material Co., Ltd. , https://www.wofengcoil.com